Hastings House was a dream that had been planned for some time. Having known the clients for many years and worked on their respective business workspaces and their inner-city house it was inevitable that the design of the Hastings house would evolve with freedom. The home's materiality and form respond to the unique aspects of the site including its estuary access, proximity to the beach and views down the reach. 
The Payne project consists of 18 two storey townhomes in the popular leafy suburb of The Gap.  There are three townhome types with one configured to allow semi-accessible living with the main bedroom located at ground level with the living spaces.
On a small 359sqm site in the centre of the Valley, this house incorporates a late 1800's heritage listed cottage with a modern addition. Along with a full basement, the extension to the rear of the site contrasts with the original while also acknowledging the shapes and lines of its historic neighbours. 
The brief for this project was to renovate and extend the existing pre-war home to create an elevated home on a single level. The home's location, high on a hill in inner-city Brisbane, affords exceptional views over the suburb to the city and the newly renovated home and its extension has been designed to maximise these views from the living and relaxation spaces.
On a quirky shaped lot in Bulimba, Quay offers an opportunity to explore a modern interpretation of character housing.  Set amongst a multitude of building styles, eras and construction methodology, the design brief for Quay street was for a contemporary new home with a focus on functional living with multi-functional spaces that can evolve as family life changes.  
The brief for Tallebudgera was to create a home that would provide the opportunity to be off-grid and self sufficient with a focus on minimalistic, efficient design and flexible spaces for eat, sleep and play. The site's northerly aspect surrounded by flora and fauna has been maximised with a design that is sensitive to the surrounding environment.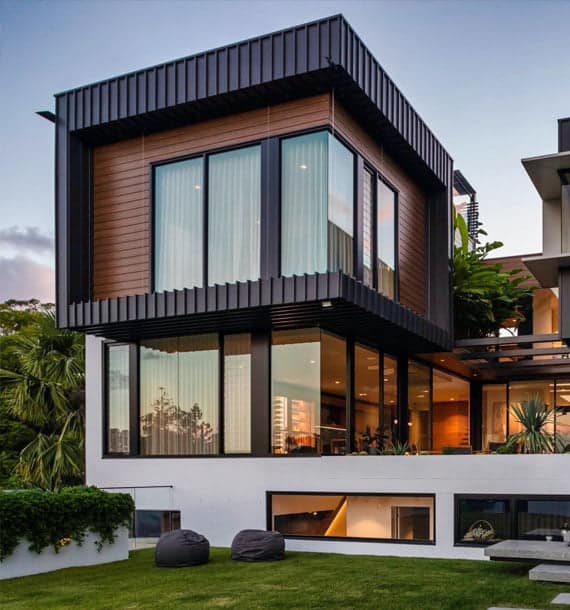 "When we first met the Base team, they instantly made us feel comfortable and understood what we were trying to achieve. We ended up doing two projects back to back and the Base team brought the same level of enthusiasm and creativity to both projects. We really enjoyed the collaboration process and all our feedback was positively taken on board. The Base team never made us feel like any request was too hard and always seemed to solve even the trickiest problems. We look forward to continuing our relationship for future projects."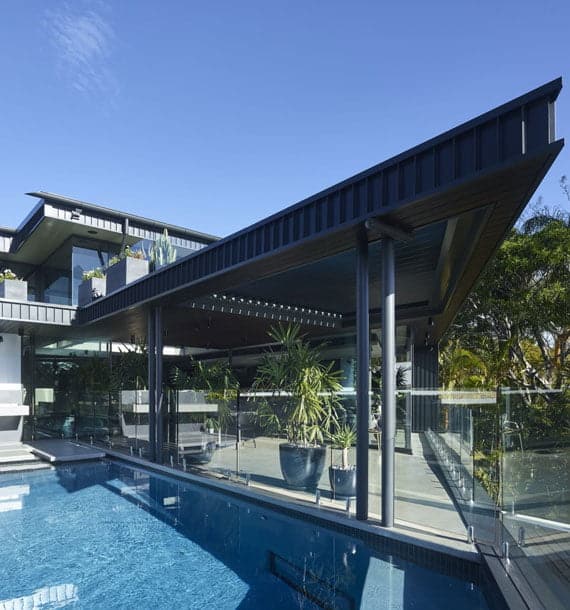 "When commencing the design of our family home on the river, I knew I needed a specialist Interior designer to achieve that next level of design. They delivered! Not only a thoughtful, considered and ultimately beautiful interior, but one that worked perfectly with the architecture.
After living in our house for almost a year, we can honestly say that we adore living in it. Our design team was fantastic, and the level of detail was truly unbelievable. Everybody that comes to our house comments on how beautiful it is. What makes it even more special is the fact it was tailor-made for our family"

"From the outset, it was evident that the team possessed the ability to transform our conceptual ideas into stunning, innovative and functional designs. The team has been incredibly easy to deal with and each project has been a positive experience. What sets base apart is their collaborative and approachable manner."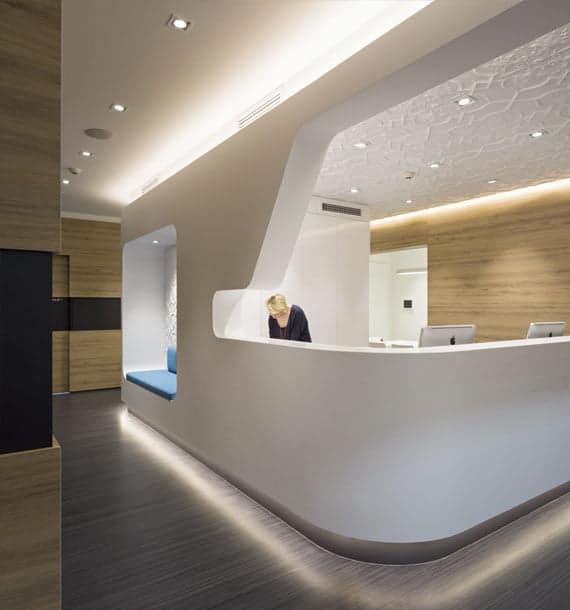 "The response we've had from clients is overwhelming. This is exactly what we wanted."
Leisa Cheng, AR Plastic Surgery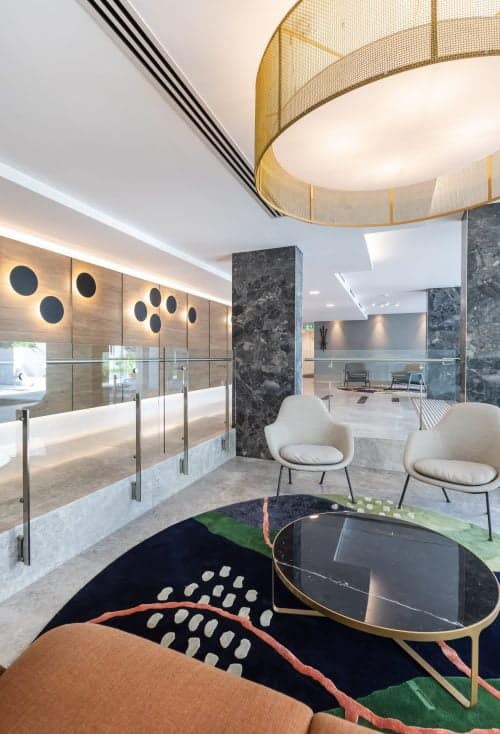 "The Community Co worked with Base Architecture on a project at 30 Hollins Crescent New Farm 4005 over the last 24 months.
We have been most impressed with the ability of Base Architecture to manage and deliver this large project from concept work right through to construction within required timeframes and budgeted figures.
The team at Base Architecture hold themselves to an excellent standard and are very easy and personable to work alongside.
We believe Base Architecture is a fantastic option to consider for your upcoming project.
We highly recommend Base Architecture if you are searching for quality architectural and interior design services. They are organised, efficient and, most importantly, creative."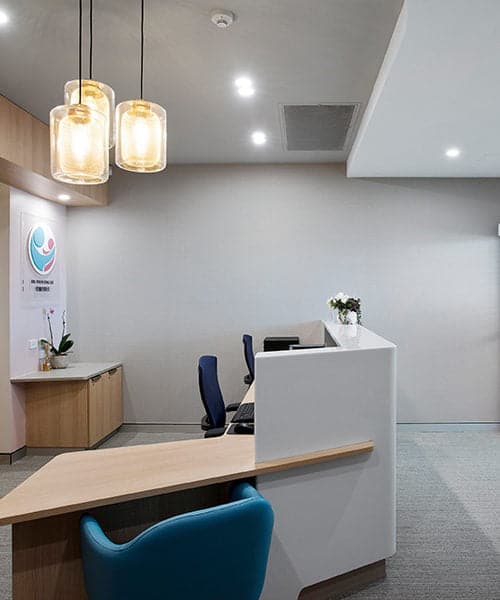 "Natalie from Base Architecture has helped me to design the layout and interior of my practice, and followed through the fitting out process. Working with Base Architecture was a great experience. They truly value their customer and listen to their needs. The results were amazing and matches what I wanted in my initial concept. The team were great to work with, they are friendly and approachable and most importantly they listen to their customer needs and incorporate those important elements into the design. A very special thank you to Natalie in making this project possible."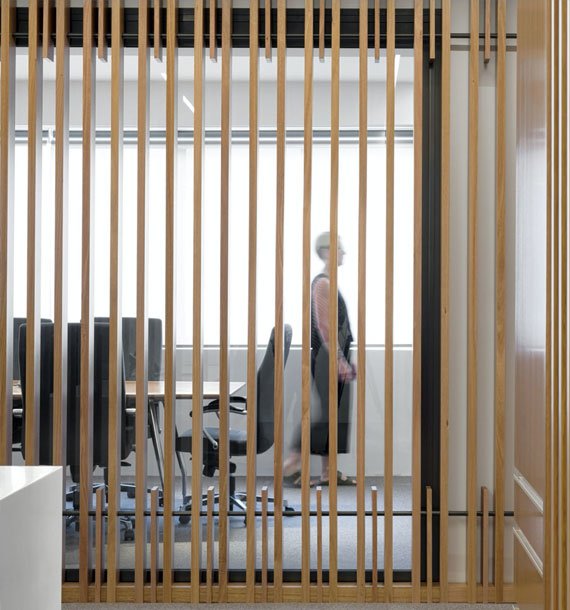 "The process was easy because their experience shone through. The design has delivered a better teamwork and harmony. Our guests are impressed, and we couldn't be happier"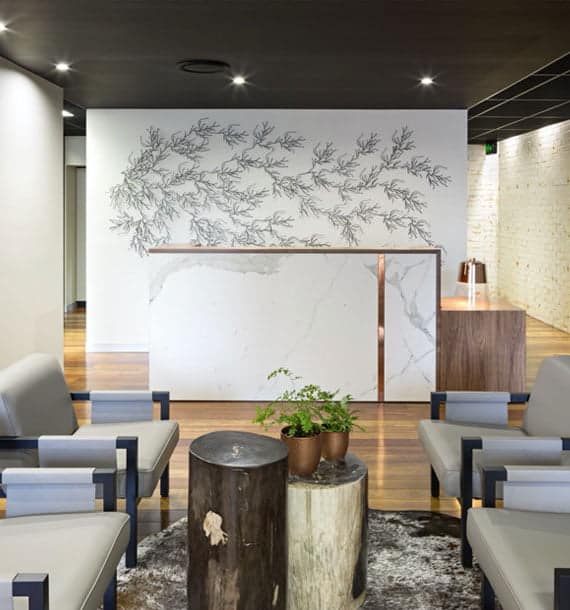 "The passion and attention Base showed for Constance was evident from day one and their enthusiasm was infectious; we couldn't wait to move in. We constantly receive amazing comments from our clients about how stunning our office is and how special they feel and confident they are in our professional expertise and credibility. Constance is that perfect balance of refined luxury and urban cool and we love that we get enjoy it every day."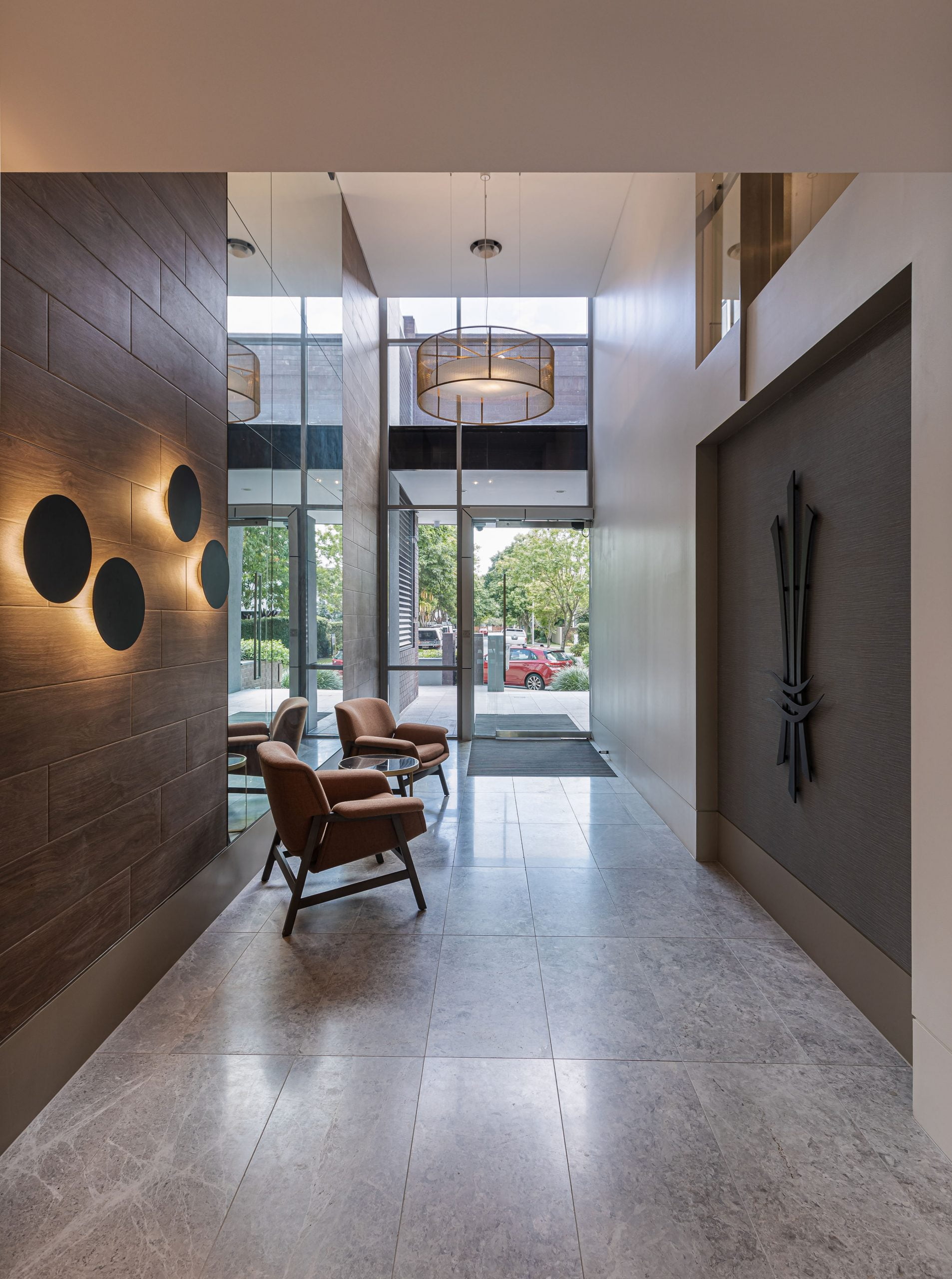 "The Mitchell Body Corporate Committee engaged Base Architecture to prepare the design work and manage the construction for the upgrade of three ground floor lobbies and four lifts spread across two buildings. The brief was to modernise the lobbies using latest concepts, provide a visually attractive entry to our homes and community amenities such as a meeting room and sit down and waiting areas.
Natalie has achieved everything we asked for and required from the upgrade. We found working with Natalie and her team at Base to be highly professional with positive suggestions and attention to detail with excellent communication and progress updates.
I'm happy to say that feedback from the apartment owners has been overwhelmingly positive and the Committee is extremely pleased with the result."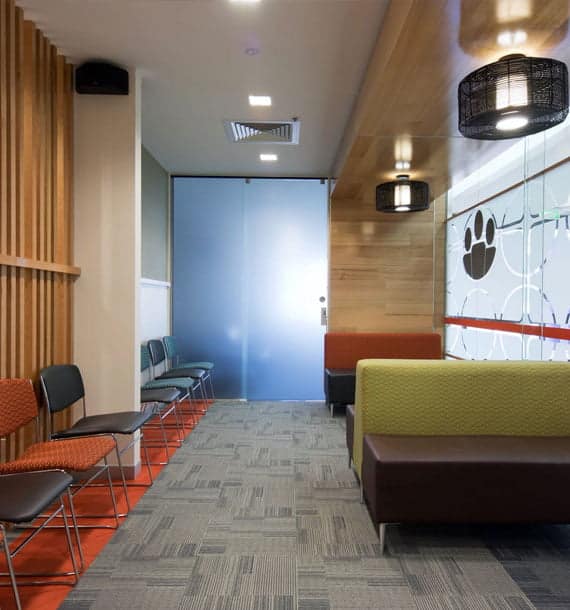 "The most successful aspect – all the little things that were accommodated to create a better work flow of patients… and creating a better workplace for doctors and staff."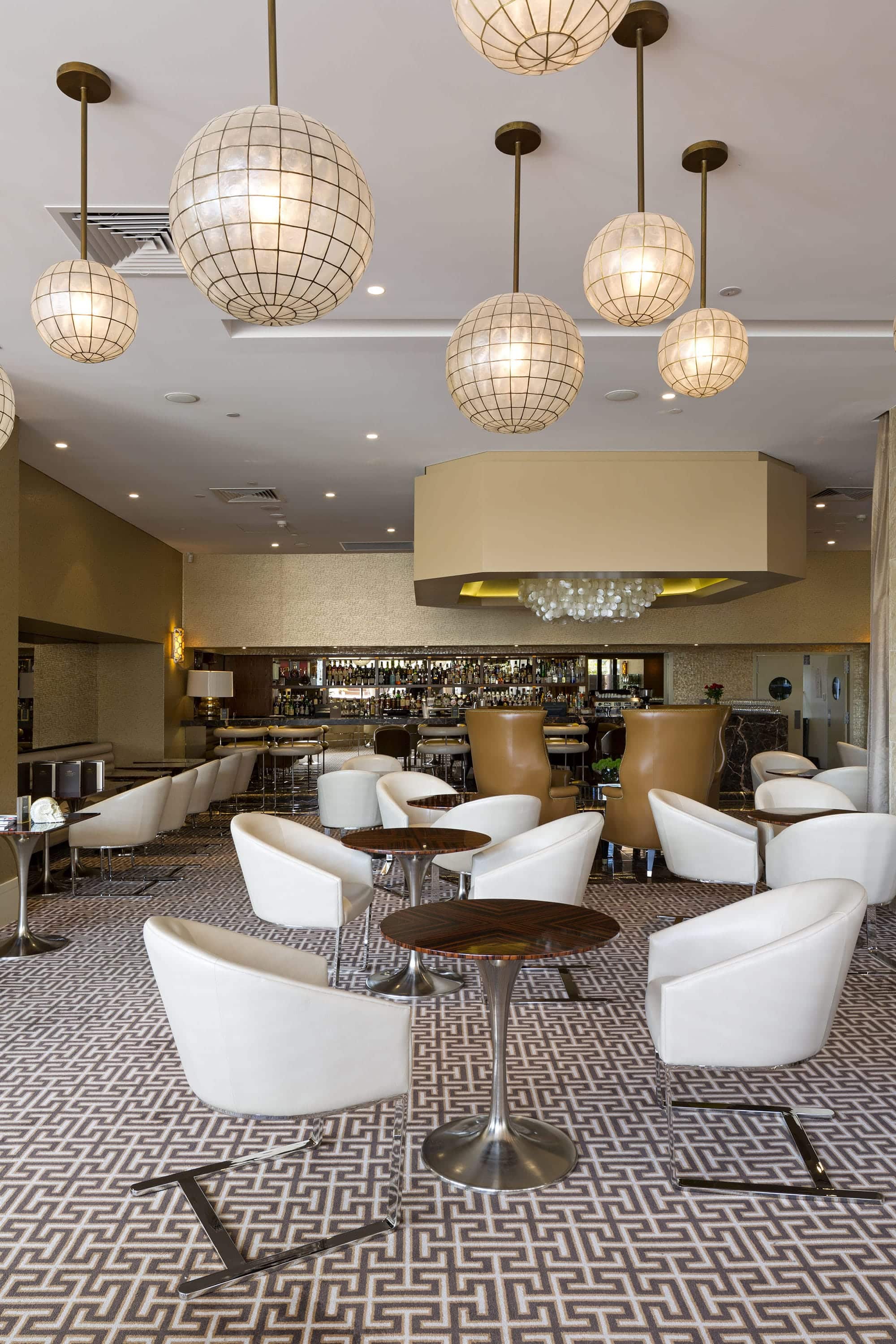 "We have formed a strong relationship with the team at Base Architecture, and have already commissioned them to do further work. We have gladly recommended Base Architecture to others and hope to continue working alongside them with additional projects in the future."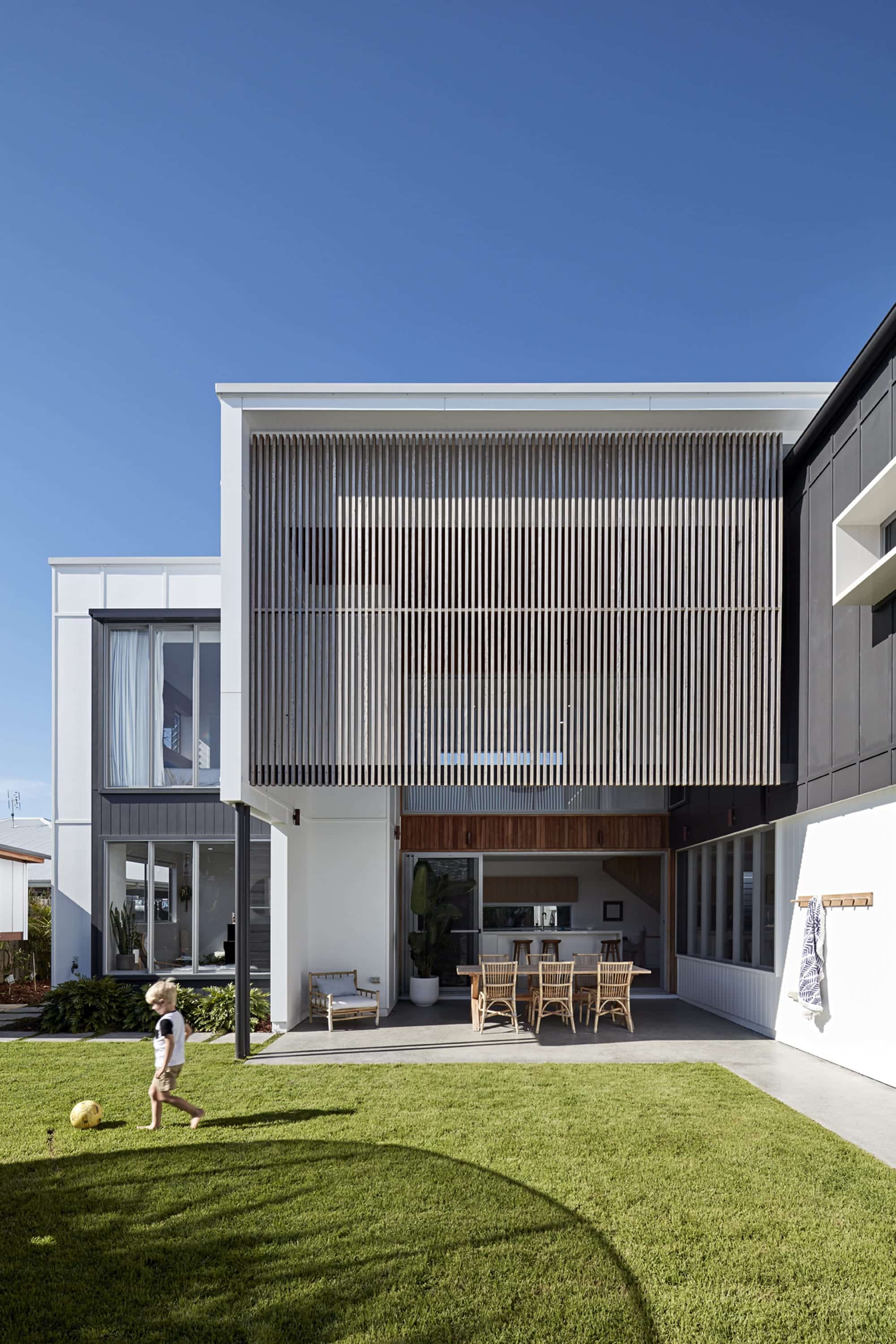 "My wife Alice and I have had the best possible experience working with Base Architecture to build our dream home.  As an engineer I have dealt with hundreds of architects and I knew from the moment we bought our land who we were going to get to design our dream home.  Base Architecture are the best in the industry.  From the very first meeting we had they were amazing!  They listened to us both even when we conflicted with each other, took on board our ideas and desires, then came back to us with an incredibly creative interpretation of the brief that ticked all the boxes.  It was beyond our expectations.  The build process ran so smoothly with Base Architecture leading the team, not to mention coming in on budget.  The finished home is fantastic – our family love living in it and it's actually brought us all closer together the way we interact in the spaces.  I can't recommend highly enough for people to work with Base Architecture no matter what their budget is."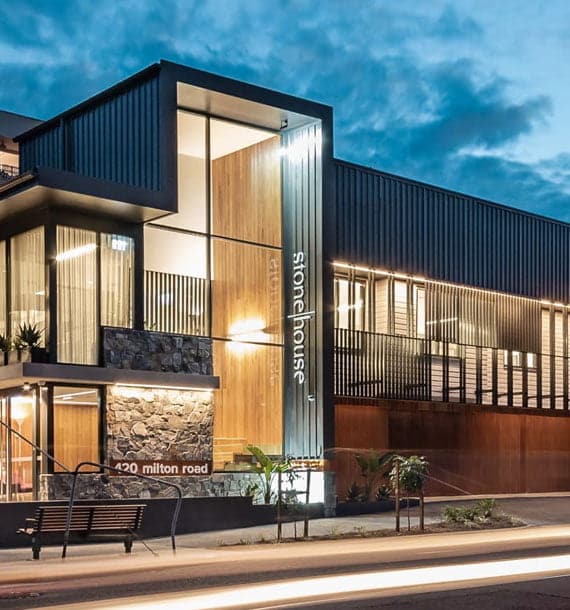 "When we first met the Base team they instantly made us feel comfortable and understood what we were trying to achieve.  We ended up doing 2 projects back to back and the Base team bought the same level of enthusiasm and creativity to both projects.  We really enjoyed the collaboration process and all our feedback was positively taken on board.  The Base team never made us feel like any request was too hard and always seemed to solve even the trickiest problems.  We look forward to continuing our relationship for future projects."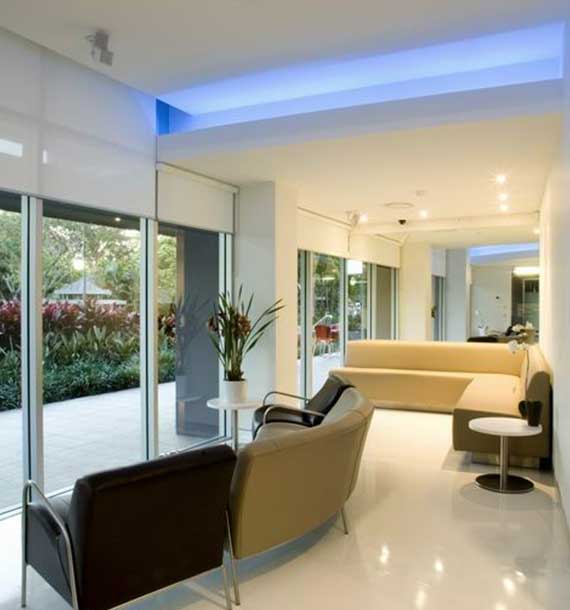 "It is an absolute pleasure to recommend Base Architecture for commercial and residential design. Shawn Godwin and his team at Base are young, dynamic and very capable architects whose passion for cool, contemporary and practical design oozes out in every meeting and design solution they offered me as their client. In 2005, Shawn was recommended to me by a close friend who himself is a brilliant architect and had worked closely with Shawn at Mirvac"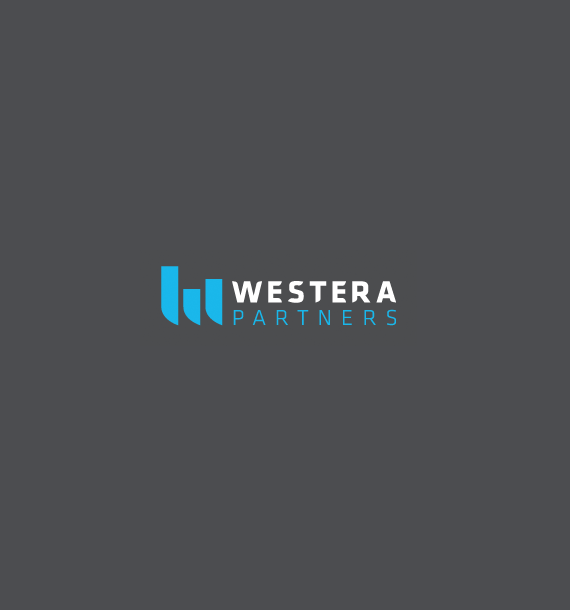 "It is in my opinion that Base Architecture is a prime example of a business that has succeeded within the times of the global financial crises. Through creativity, hard work, discipline and integrity he has forged ahead and provided employment and opportunities, not only for the staff within his firm, but for all those affected by his work. Shawn is a great ambassador for Brisbane business and should be recognized accordingly."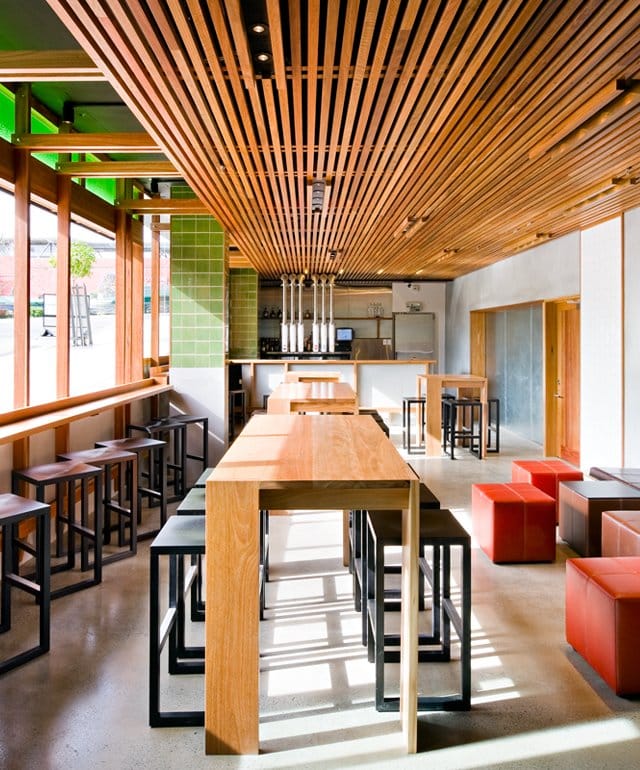 "It is in my opinion that Base Architecture is a prime example of a business that has succeeded within the times of the global financial crises. Through creativity, hard work, discipline and integrity Base has forged ahead and provided employment and opportunities, not only for the staff within his firm, but for all those affected by his work. Shawn is a great ambassador for Brisbane business and should be recognised accordingly."