A Unique Brisbane Architecture Firm
At Base Architecture in Brisbane, we offer a unique service that concentrates on designing exteriors and interiors for extraordinary residential and commercial properties. Our goal is to enhance the urban, suburban and rural surrounds of the city of Brisbane. Renovations and new builds alike become sustainable, stunning, efficient, innovative and exclusive homes, workplaces and public access buildings. 
When clients are looking for a local Brisbane architecture firm – or rather an architechtural genius – they know Base provides a unique, personal, customised and more communicative service.
From our beginnings Base has worked upon the principles of the professional family. We have ensured our work environemnt provides an exciting working and non-working culture that attracts unique architectural talent in Brisbane. Furthermore, the incredible working culture and challenging projects at Base keep our team happy, proficient and creative architects and interior designers.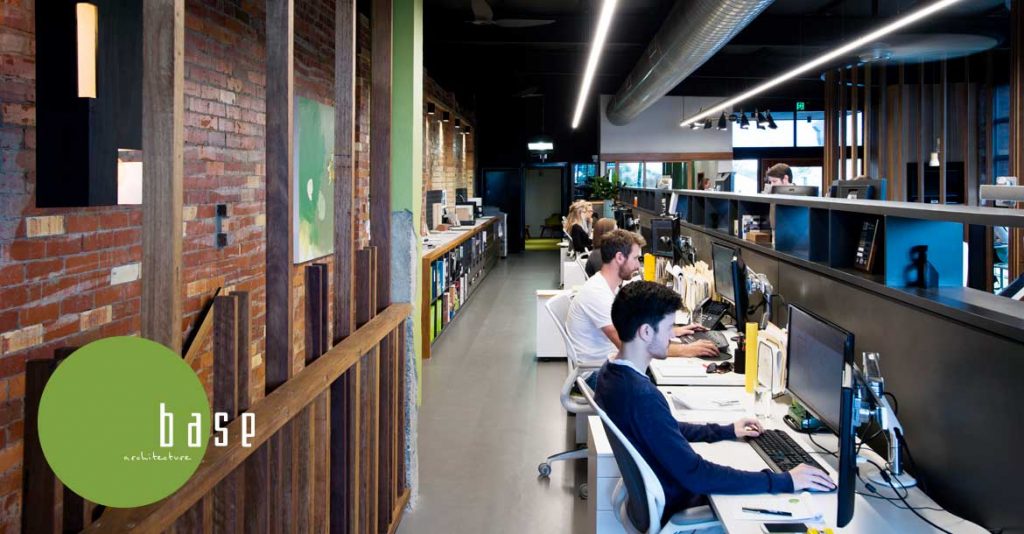 Whatever your project, bring it to an award-winning level with an award-winning architecture firm. The projects at Base number well over 300. We have always opted to provide only custom, crafted and uniquedesigns for architecture devotees – those who wish to make a positive impression within the city and add influential architecture to brand-recognition strategies. We help residents and property developers in Brisbane to create living spaces that make a positive and marked difference to the community, the environment and, naturally, to personal lifestyles.
Would you like to create a home or workspace featuring outstanding architecture in Brisbane?