A Unique Brisbane Architecture Firm
At Base Architecture, we're renowned for designing exteriors and interiors for extraordinary residential and commercial properties. Our goal is to enhance the urban, suburban and rural surrounds of the city of Brisbane. We're passionate about creating sustainable, stunning, efficient, innovative and exclusive homes, workplaces and public access buildings.
Our clients enjoy personal, customised service from the Base team with our focus on communicating and involving our clients in the design process from the outset. 
As a team, Base works on the principle of the 'professional family' with our work environment providing an inclusive and flexible culture that attracts unique architectural talent in Brisbane.  Our professional and experienced team thrive on challenging projects and our culture ensures the Base team are a happy, proficient and creative group of architects and interior designers.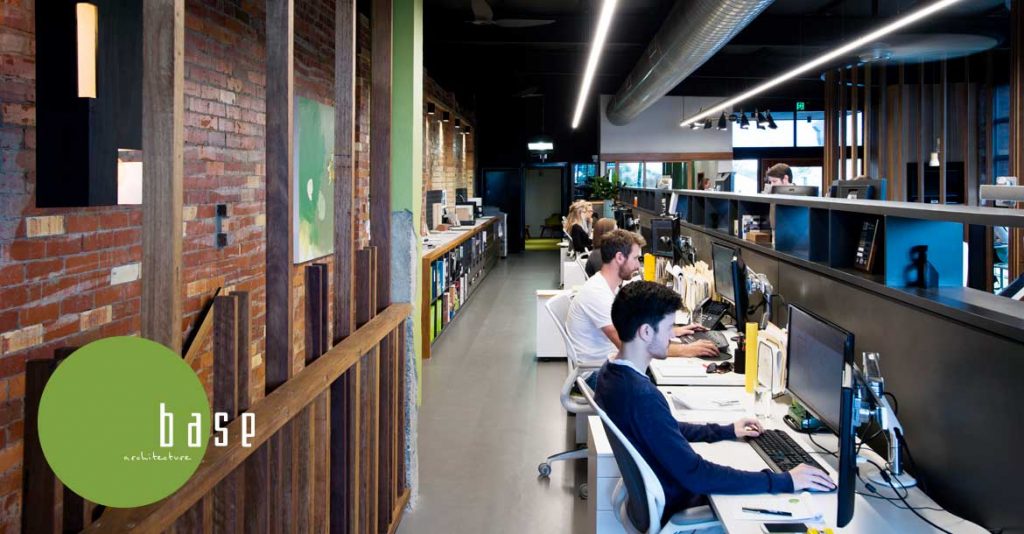 Whatever your project, bring it to an award-winning level with an award-winning architecture firm.  At Base, we provide custom crafted and unique designs for architecture devotees – those who wish to make a positive impression to the city's built form.  We work with home owners, business owners and property developers in Brisbane to create living, working and public spaces that make a positive difference to the community, the environment and, importantly, to personal lifestyles.
Would you like to create a home or workspace featuring outstanding architecture in Brisbane?