Residential & Commercial Architects
Base Architecture: a multi-award winning Brisbane architecture firm committed to helping residential clients build stunning designer homes, and commercial clients visualise and realise spectacular and efficient workspaces.
Base does not fit the mould of traditional architects in Brisbane, or anywhere for that matter. Since 2004, we have built up an extremely close band of creative architectural minds that live and breathe architecture and consider each other friends. Great friends.
We extend this hand of friendship to every one of our clients. By getting to know you, we get to know exactly what you expect. Then we can proceed with what we do best – exceed your expectations.
Brisbane architecture firms are continuously requested to produce extraordinary architectural designs that not only concentrate on an impressive exterior but turn interior spaces into comfortable, delightful and practical areas of work, rest and play. Our clients know Base Architecture turns commercial property and house design into a group conversation that meets every challenge, from environmental sustainability to future adaptability, from cost efficiency to practical use of space and all of this without compromising on spine-tingling lines, alluring materials, intriguing technologies and delightful themes and schemes.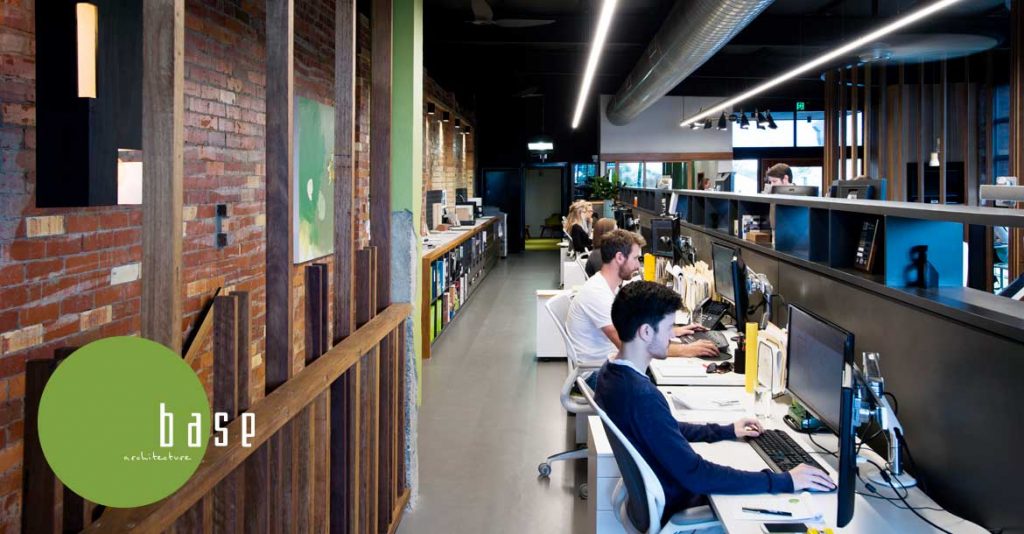 Brisbane architects creating unique living and working environments
Contemporary, striking designer homes and eye-catching commercial premises are in demand throughout the exhilarating city of Brisbane. Renovations of historical buildings that retain original charm but add innovative features stand side-by-side with contemporary, multi-faceted commercial and residential creations. Professional and original Brisbane architects are slowly but surely changing our local urban and suburban environment. Clever and witty house designs and inventive renovations in Brisbane and throughout the state of Queensland have become a source of inspiration to all, not least Base Architecture.
Do you own land or a renovation project in Brisbane? Architect teams at Base Architecture have the proficiency and imagination to help create a new property that stands out as a prime example of quality design, whatever the decade.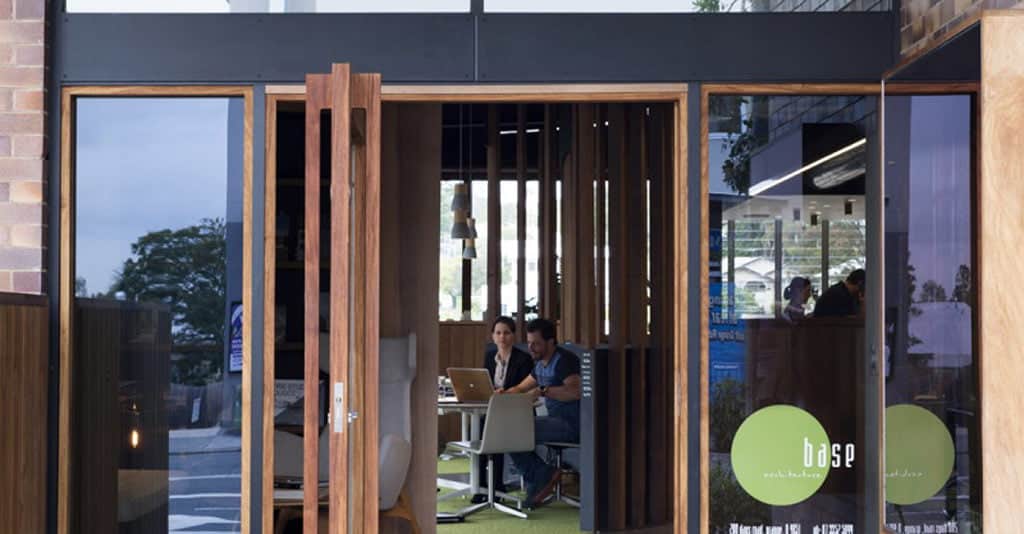 "When we first met the Base team, they instantly made us feel comfortable and understood what we were trying to achieve. We ended up doing two projects back to back and the Base team brought the same level of enthusiasm and creativity to both projects. We really enjoyed the collaboration process and all our feedback was positively taken on board. The Base team never made us feel like any request was too hard and always seemed to solve even the trickiest problems. We look forward to continuing our relationship for future projects."
"The Community Co worked with Base Architecture on a project at 30 Hollins Crescent New Farm 4005 over the last 24 months. We have been most impressed with the ability of Base Architecture to manage and deliver this large project from concept work right through to construction within required timeframes and budgeted figures. The team at Base Architecture hold themselves to an excellent standard and are very easy and personable to work alongside. We believe Base Architecture is a fantastic option to consider for your upcoming project. We highly recommend Base Architecture if you are searching for quality architectural and interior design services. They are organised, efficient and, most importantly, creative."
"When commencing the design of our family home on the river, I knew I needed a specialist Interior designer to achieve that next level of design. They delivered! Not only a thoughtful, considered and ultimately beautiful interior, but one that worked perfectly with the architecture. After living in our house for almost a year, we can honestly say that we adore living in it. Our design team was fantastic, and the level of detail was truly unbelievable. Everybody that comes to our house comments on how beautiful it is. What makes it even more special is the fact it was tailor-made for our family"
"The response we've had from clients is overwhelming. This is exactly what we wanted."