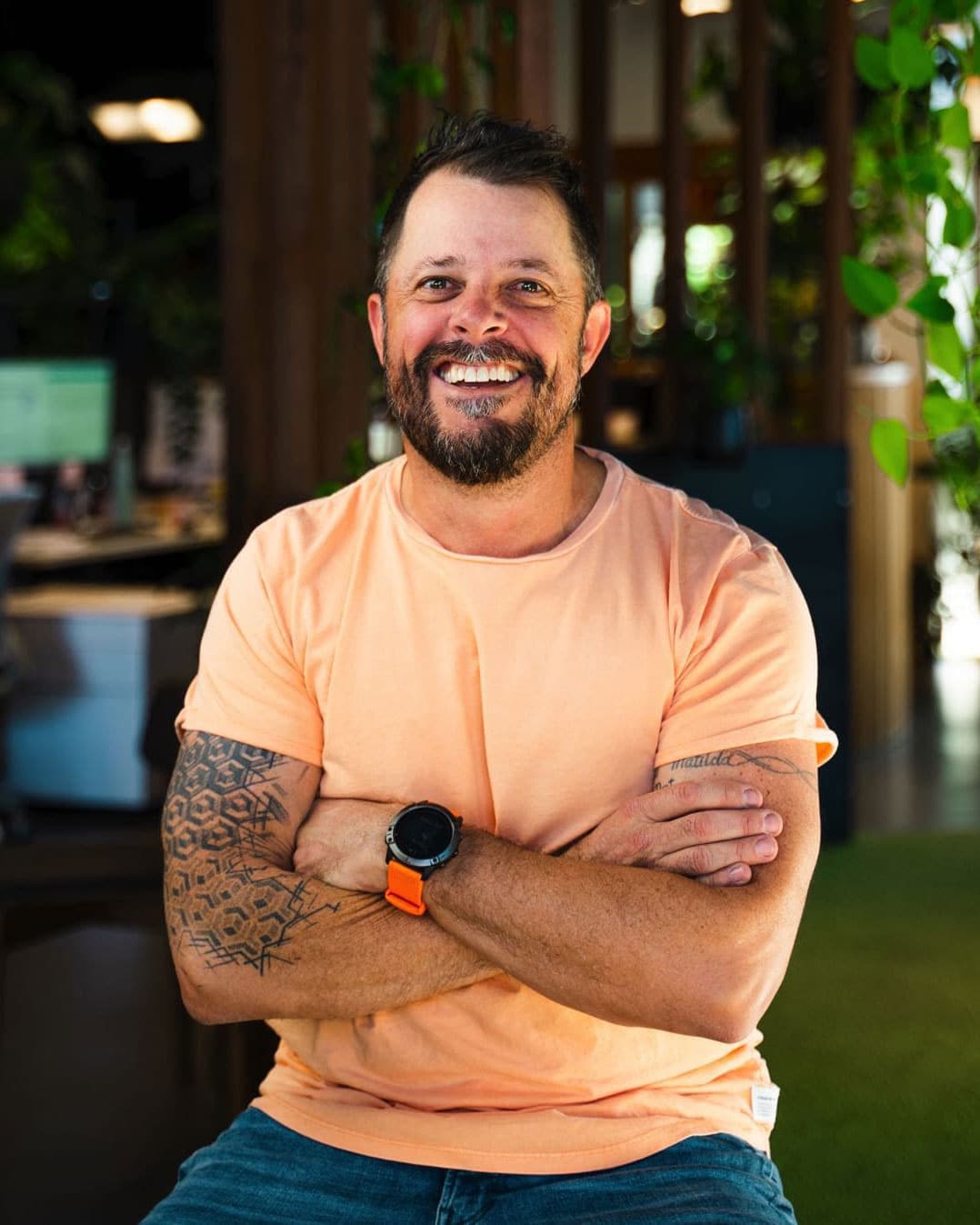 "At Base, I love that every day and every project is different but what I enjoy just as much is keeping our staff entertained, enthused and happy."
Shawn founded Base to reflect his philosophy both of design and culture. It's his focus every day to build a team of professionals who put client relationships first, are driven to problem solve and who support one another for the greater good of the work. But above all, the community culture at Base is paramount and is embedded in to every corner of the workplace. Whilst Shawn says he is continually surprised and grateful to the team who work tirelessly to deliver, his team admires him for his passion for great architecture, his inclusive and adaptable nature, his energy and positivity and his fearless and focused management style.
Architecture was always on the cards for Shawn; he grew up drawing, sketching and making anything with his hands. His grandmother was passionate about painting, which led him down the creative pathway. With a desire for a life of golf, Shawn soon realised it wouldn't lead to a career, so an engineering degree coupled with a lot of building and laboring paved the way for a career in architecture.
With more than 25 years experience in architecture, Shawn has been involved in many high profile and memorable commercial and residential Queensland projects that have won numerous industry awards.
Shawn has sunk his teeth into specialist areas including health, hospitality, commercial, high-end homes, interiors and retail. His years of experience extend from concept development to community consultation and everything in between.
Residential architecture is Shawn's true passion. From all of the iconic buildings around the world, Barcelona had his head spinning and Palm Springs left him with goosebumps. He sees architecture as a means to express oneself and tells people not to be afraid of seeking it out as it really can change lives.
Shawn's drive to create meaningful, intelligent design has seen Base grow and grow since it's inception in 2004. This is his greatest pride. Whilst a day at the office is as enjoyable as time away, he is also mad about playing AFL, is a die-hard golfer, amateur tri-athlete, snowboarder, mountain biker, surfer… or anything that will get the next adrenalin rush.