Designed with adaptability and a relaxed beach lifestyle in mind Warran Road derives its distinct form from its unique intended use with the upper level and lower levels designed to function as two separate dwellings.
What makes this project both different and unique is the site and its surrounds. The site, having been vacant for many years was surrounded by neighbours who had had their land built up to accommodate the flooding nature of the area which left the potential for this land to be inundated or prone to rising water, all of which excited the client.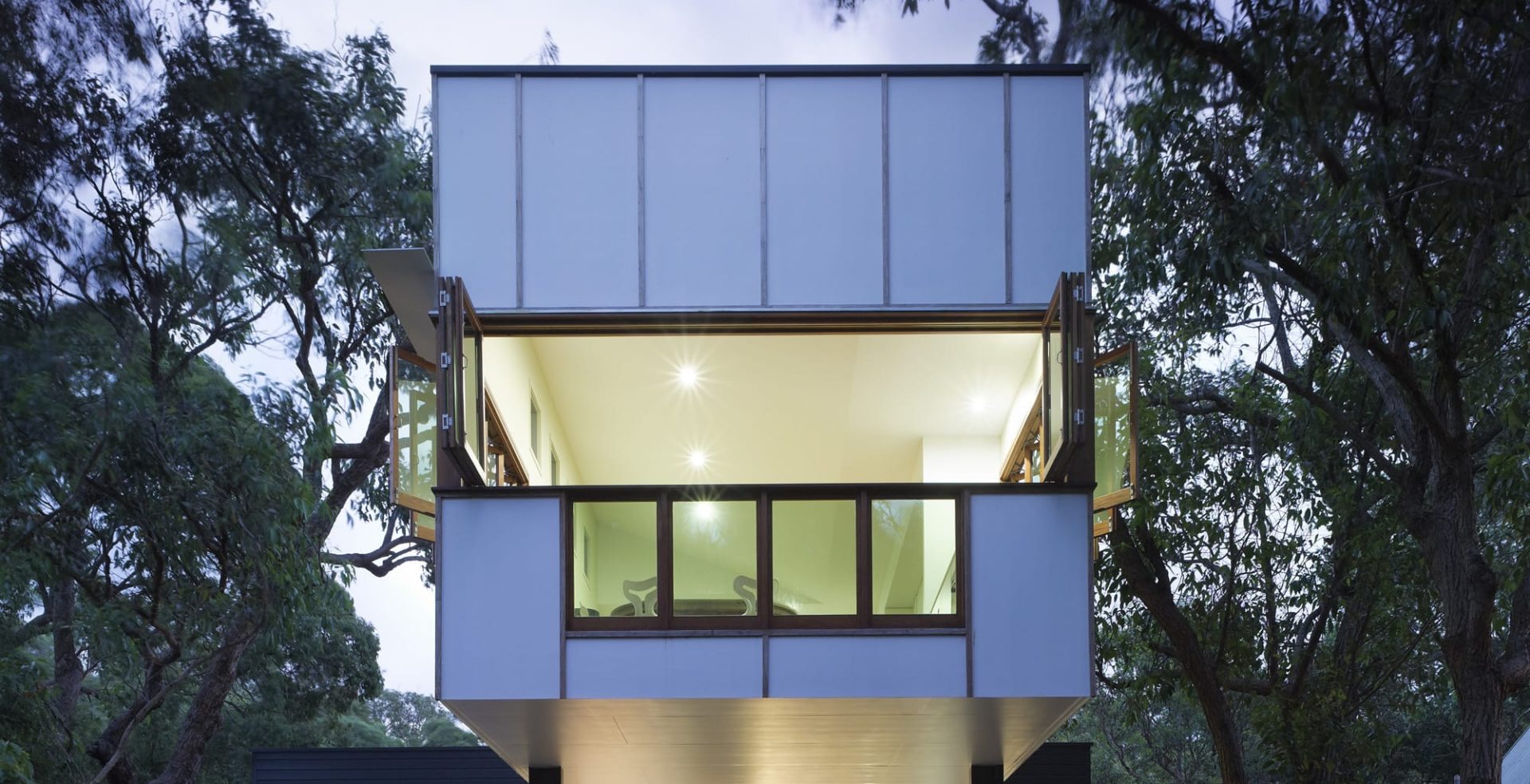 Consideration of planning and siting albeit important, it was the 3rd element that of construction methodology and materiality that grounded the concept of being low maintenance and affordable from the structural concept of minimal contact to the mix of materials reminiscent of beach houses.
Sited in a relaxed beachside community, nestled amongst the heavily wooded foliage and floating in an ever changing landscape this dwelling is adaptable in so many ways.