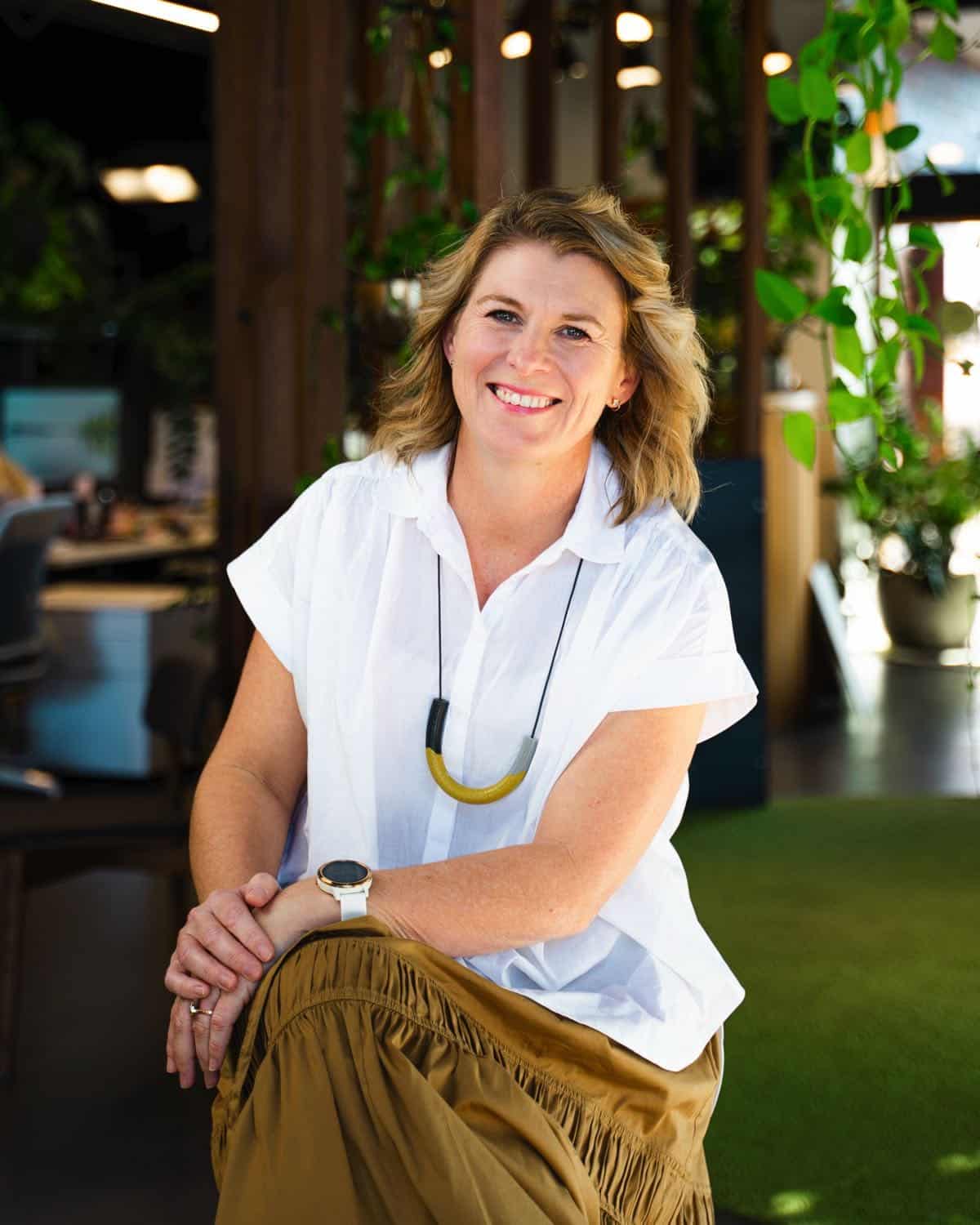 "I am known for having an analytical eye with pinpoint design focus. I need to design spaces that are experiential and memorable for all who interact with them."
Design has been part of Natalie's life from a young age. As Base's in-house interior designer, her problem-solving skills come in to play each day to improve the long-term functionality of her clients' spaces. Her thoughtful design approach, attention to detail and vibrant energy applied to all that she does is highly respected and admired amongst her peers at Base.
Natalie brings two decades of experience to the table along with a host of awards including the coveted RAIA Regional House of the Year and RAIA State Award for Residential Architecture for the design of the family home she shares with husband Shawn, their two daughters and pet dog.
From project design management to design detailing, construction and project delivery, Natalie takes a collaborative approach with clients, which sees her well regarded and respected in the industry. Her broad experience extends across many sectors from finance and retail to high-end residential and corporate businesses. Her specific interest in formulating workplace design strategies assists client's to improve their corporate efficiencies through well considered and designed spaces.
Visiting the Jewish Museum by Daniel Libeskind in Berlin early in her career made an indelible impact on Natalie that inspires her work to this day. She harboured an early passion for art and design, prior to embarking on her Visual Arts and Interior design degrees.
Aside from interiors, family and food are Natalie's biggest loves, which combine well with her enthusiasm for snowboarding and camping.