This existing family home was being stretched by the needs of a growing family and needed to be adapted to suit their future needs. Originally, the design had been conceived as a larger living dining area upstairs, maintaining a smaller more private area for the parents downstairs.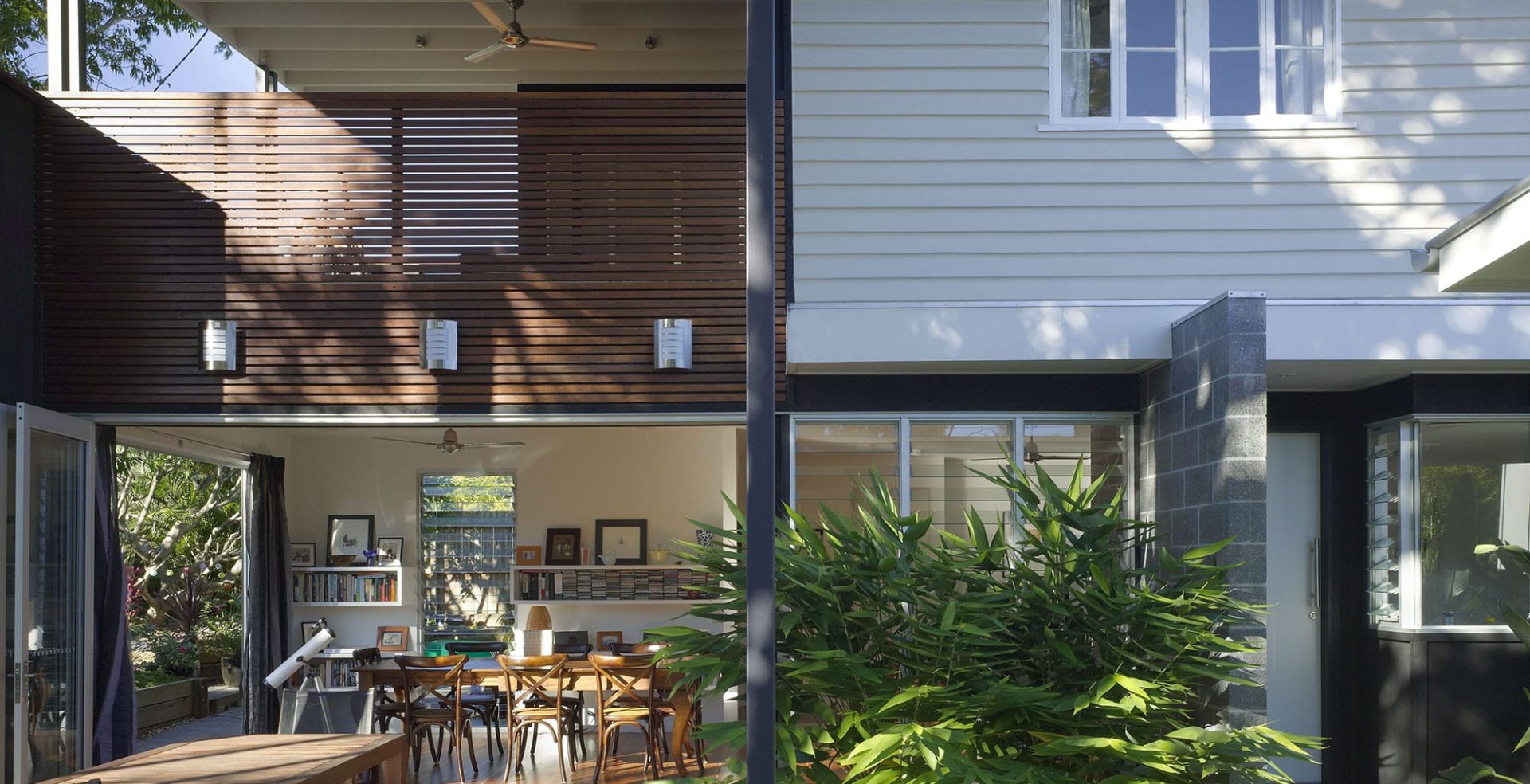 However, a smaller renovation creating a living spaces and master bedroom downstairs, while largely retaining the existing house was a more feasible design. On a small corner lot, this home manages to extend the living spaces out onto a number of outdoor areas varying in scale. The original home has been raised creating private quarters for the kids, complete with outdoor lounge overlooking the main outdoor living space. The lower level pushes out to take as much of the footprint existing dwelling.
The key to this house is when the doors of the downstairs living space peel back to open out onto the generous double height living area, connecting the renovated upper level, with the new lower level. The owners were keen to retain the feel of the existing house and demonstrate that pre-war homes can be adapted, creating interesting and inspiring architecture. The result is a large double height volume, and lower podium on which the original house rests. Contrasting materiality and form allows the new striking additions to be read separately from the traditional gables.