This project in suburban Norman Park sees an old workers cottage being rapidly brought back to life.  
The existing modest 2 bedroom Queenslander is still visible in the new design, with the street frontage maintaining the quaint facade.  Behind this, it is a very different story, with an extensive program of bedrooms, lounge, study and 'back of house' functions slotting into the existing footprint over 2 levels.  
A new pavilion stretches down the side of the site, accommodating new living, dining and kitchen areas, as well as master bedroom suite.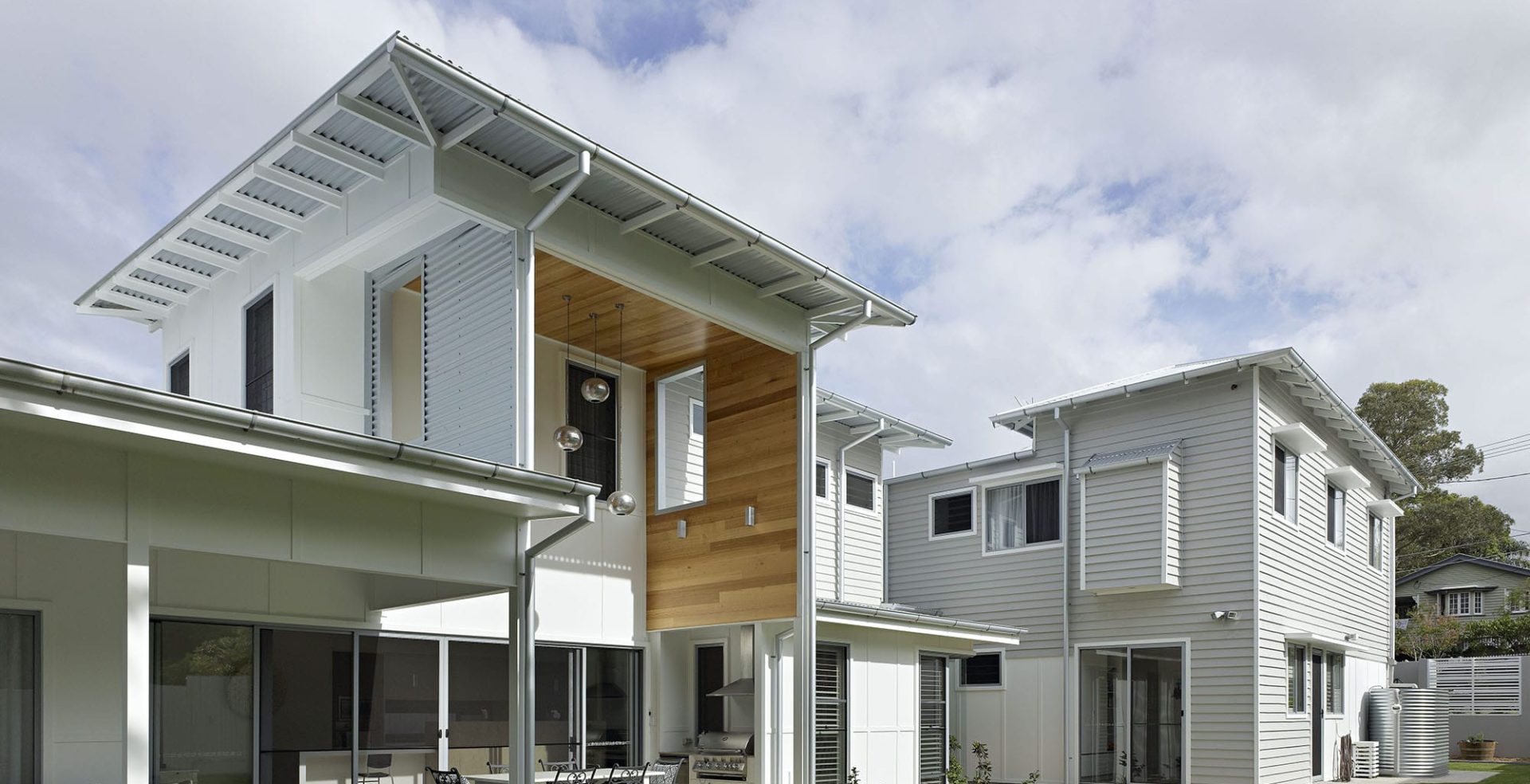 Pressed close to the boundary, this pavilion allows a large area of the former backyard to be kept as an open space for kids play areas, landscaping and future plans of a pool.  The large internal living spaces seamlessly move into double height covered outdoor areas, and then out to the wider landscape.  
To the North-West, the house is in a perfect position to gain a view towards the city.  These views represent a complete contrast to internal view of the main living space, as the longer views are appreciated in the quiet contemplative upstairs spaces.  The client had a clear vision of the material palette for the house, which resulted in a seamless coherence throughout.  
The varying hues of warm grey are brought to life with expansive glazing and bright open spaces.