Mobo Co is a multi-level, co-working space designed to meet the demand of dynamic corporate and creative professionals within the Southbank precinct. 
Base Architecture was provided with a fantastic opportunity to visualise and execute a cutting edge co-working space with spectacular panoramic city views. The programme stretched over 2 full levels, offering a variety of suite sizes from 5sqm to 150sqm, large social hubs which encourage cross industry collaboration, and a mixture of meeting rooms and acoustically treated booth seating that enables quiet, focused work.
We encouraged the client to incorporate a new mezzanine level within the existing triple height foyer space to increase their lettable area, while providing the space with two focus zones to be incorporated. 
The cool and sophisticated material palette was an extension of the corporate concept, and aims to evoke a relaxed yet luxurious feeling with abundant natural light and ample space throughout.  
Building Mobo Co with Base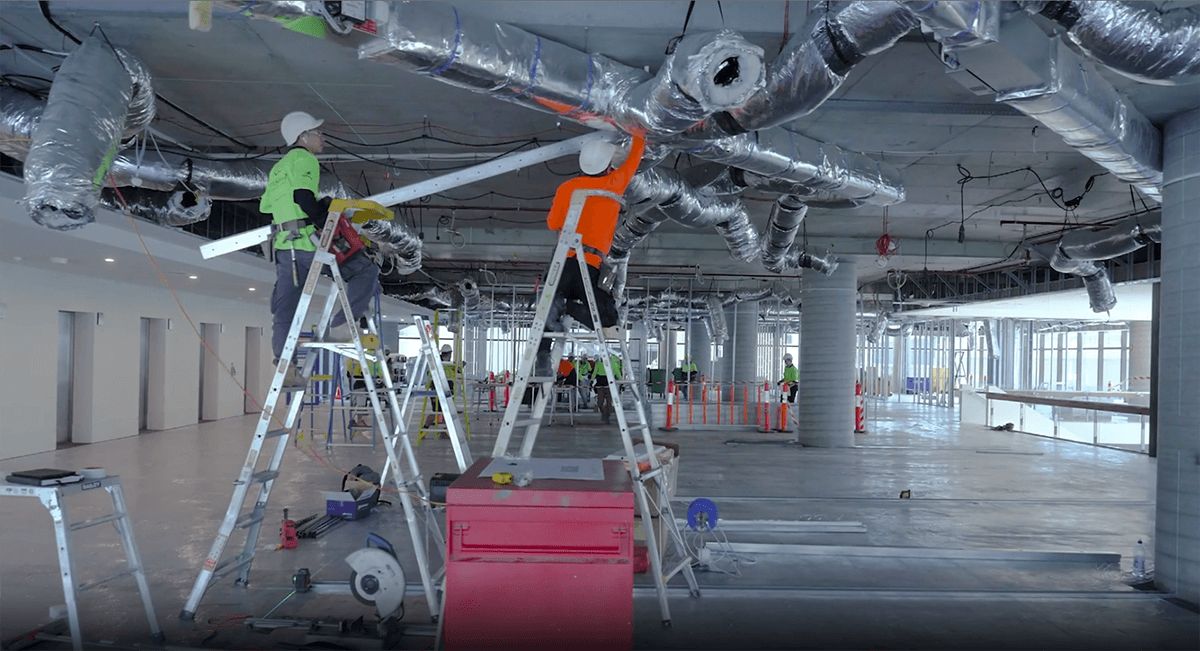 Interview with Natalie Godwin