Robe was designed in collaboration with interior designer, Anne Louise Meeking. On a wider than average block in Grange, this home has been designed to create a private oasis for the family. With a conservative footprint and budget, the building wraps itself around a double height outdoor room, a focal point of the design which centralises the entertaining hub and connects the indoor living spaces with the outdoors at every point in the house. To the street the house consists of aluminium wrapped boxes, weatherboard and timber clad, with distinct timber screening over the entry reminiscent of the neighbouring character houses. 
Having such organic and raw materials in the natural surrounds of sandstone rockwork and various species of native tall trees it was important to reflect this in the form and materiality of the houses' appearance. With this language the cladding and structure has been represented accordingly with rough sawn stained plywood, galvanised steel and combinations of horizontal and vertical sections mimicking the tree forms.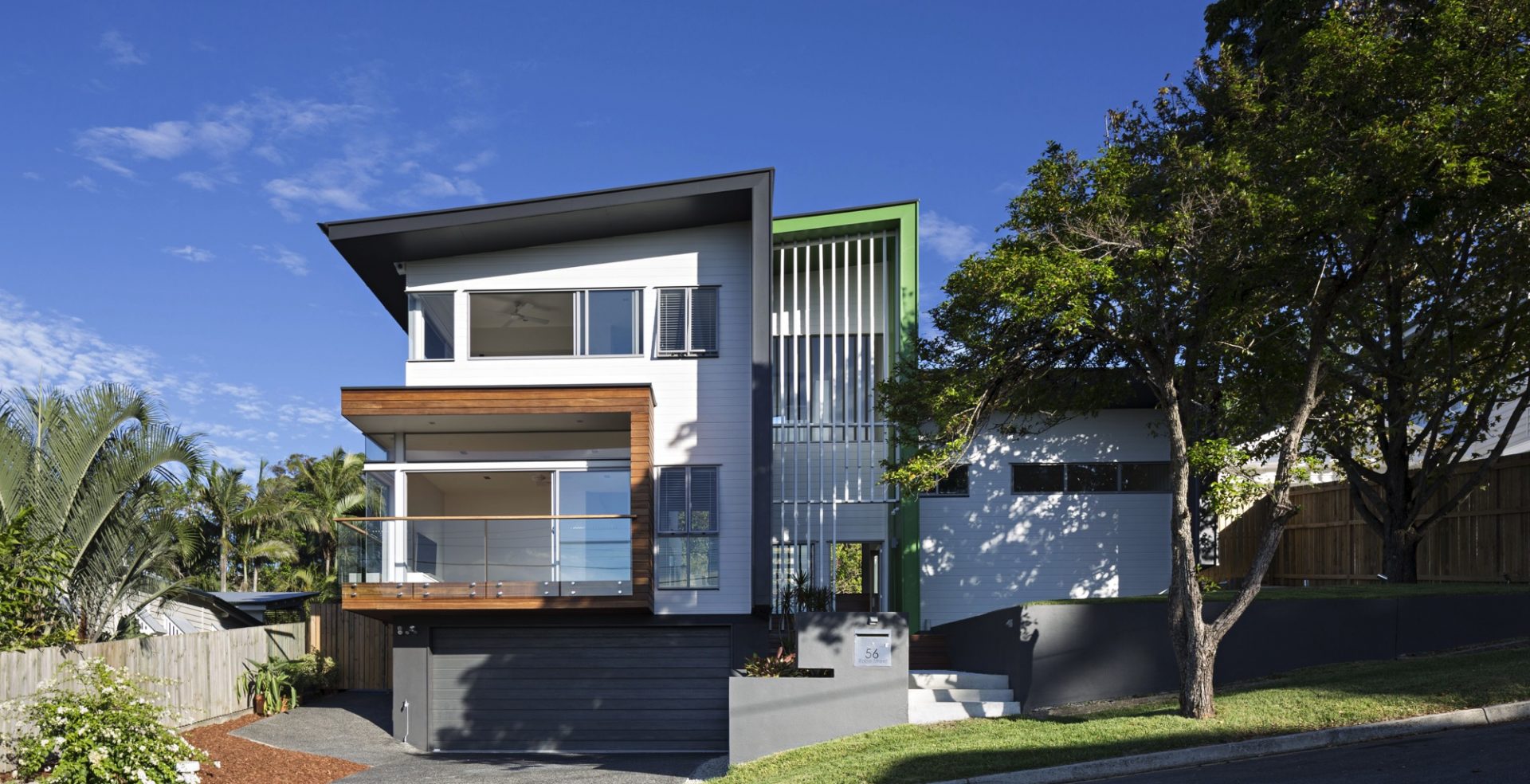 From this point it was critical to both soften and refine the palette to the interior detailing whilst being mindful of the importance of the cohesion and notion of interior to exterior. Once formally inside the occupants are transferred both visually and physically between this notion as the house opens up with counter balanced glazing systems and sliding external glass walls. With an abundance of native timbers surrounding the house it was an easy decision to utilise this warmth internally in the form of Australian spotted gum. The timber was used for flooring, joinery and windows/doors.